The Perfect Blend of Form and Function: Brigitte Richard's Ceramics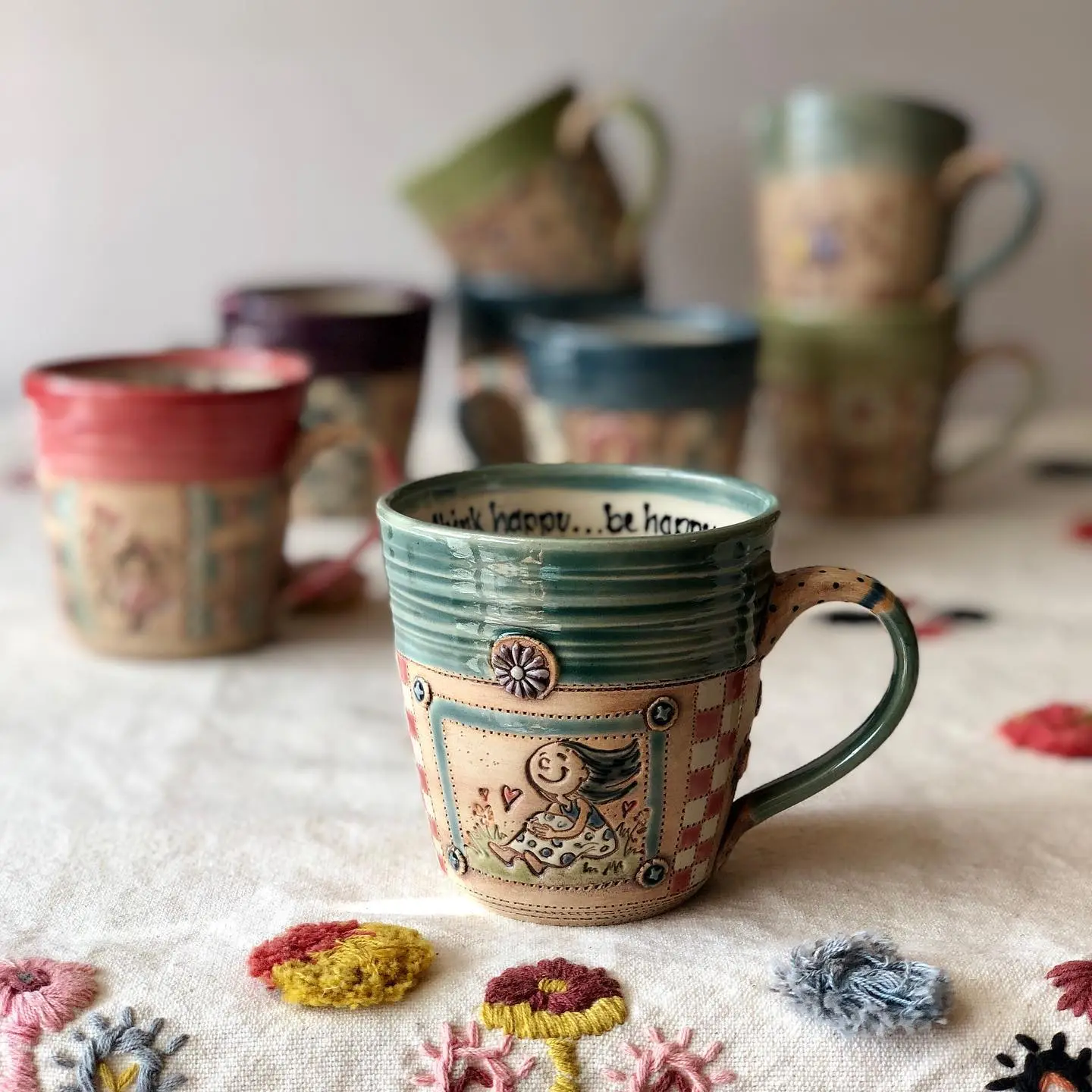 Meet Brigitte Richard, a talented ceramic artist based in San Antonio, Texas. With over 41 years of experience in ceramics, Brigitte's work is a true testament to her passion and dedication to her craft. Her functional pieces are both elegant and whimsical, featuring intricate embossing, stamping, and hand-painting techniques that make each piece truly unique.
From mugs and bowls to vases and plates, her work is sure to delight and inspire. Join us as we explore the colorful patterns and playful details that make Brigitte's ceramics so special.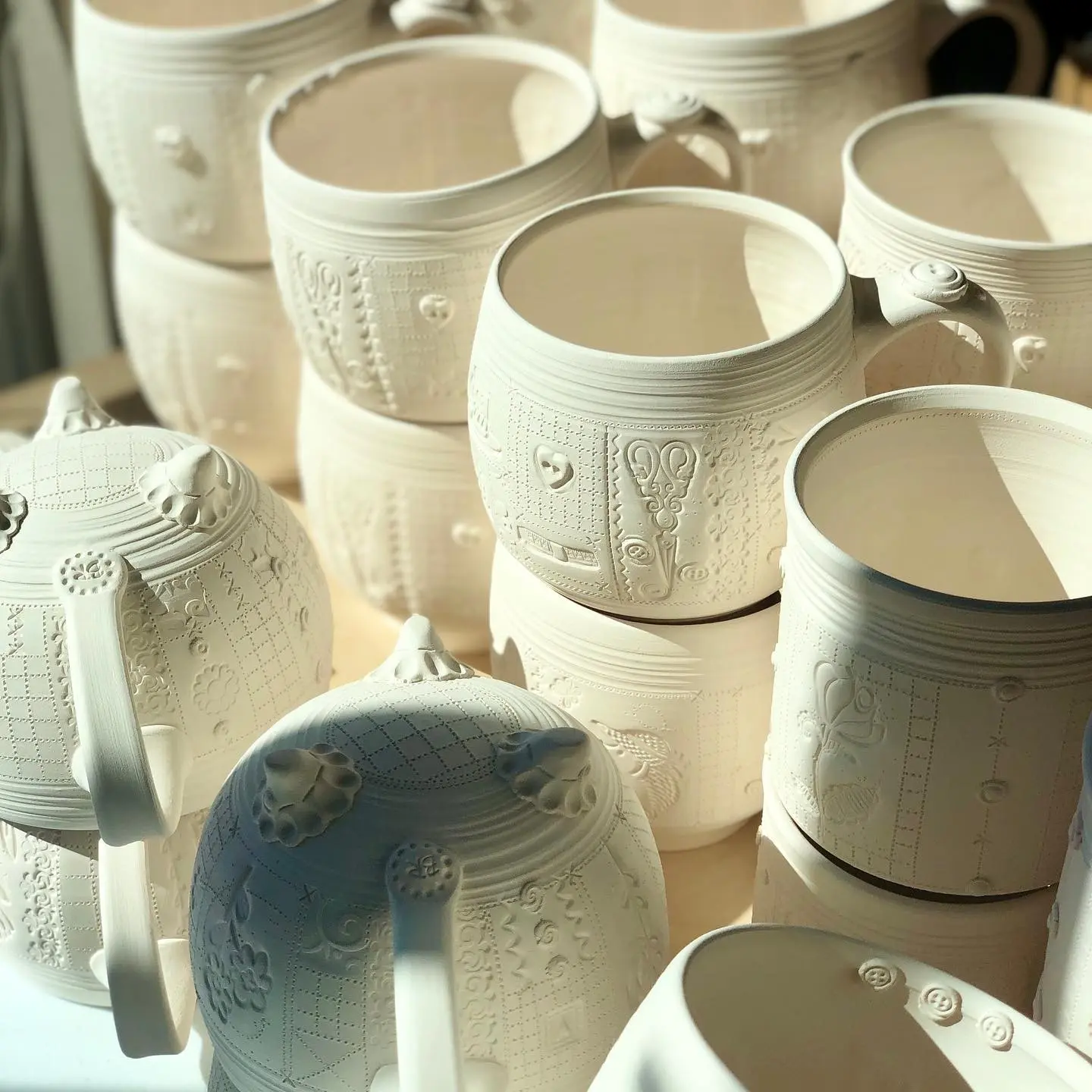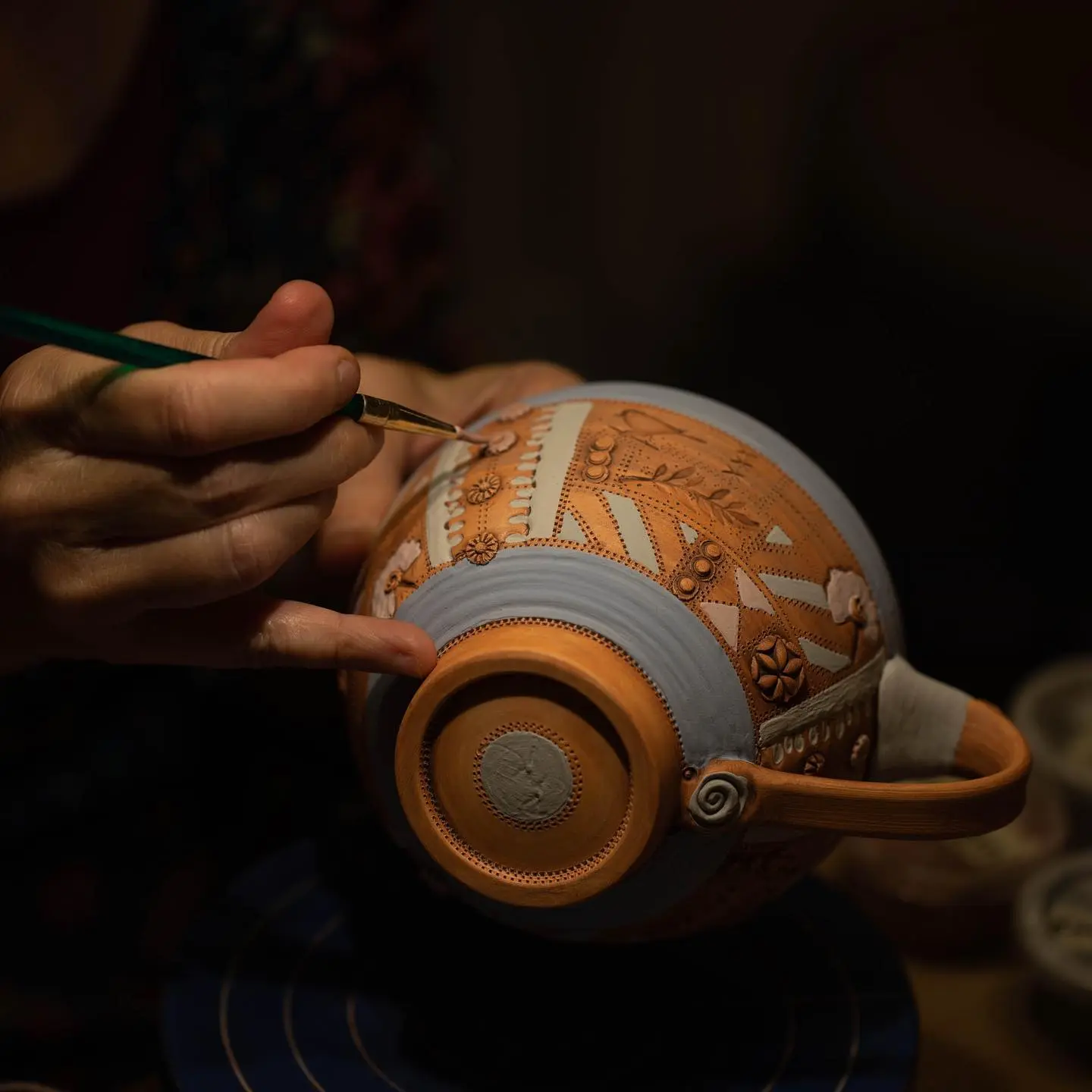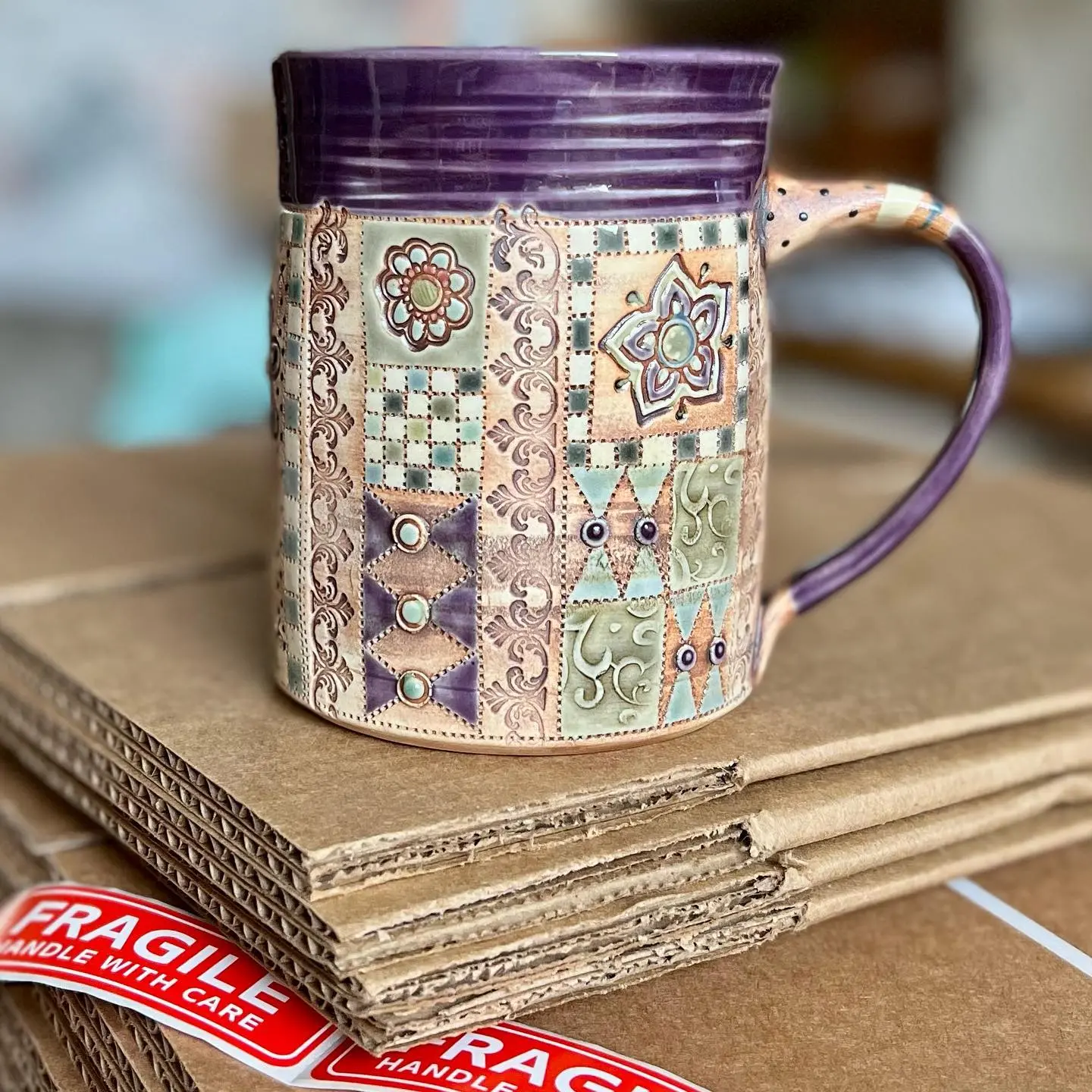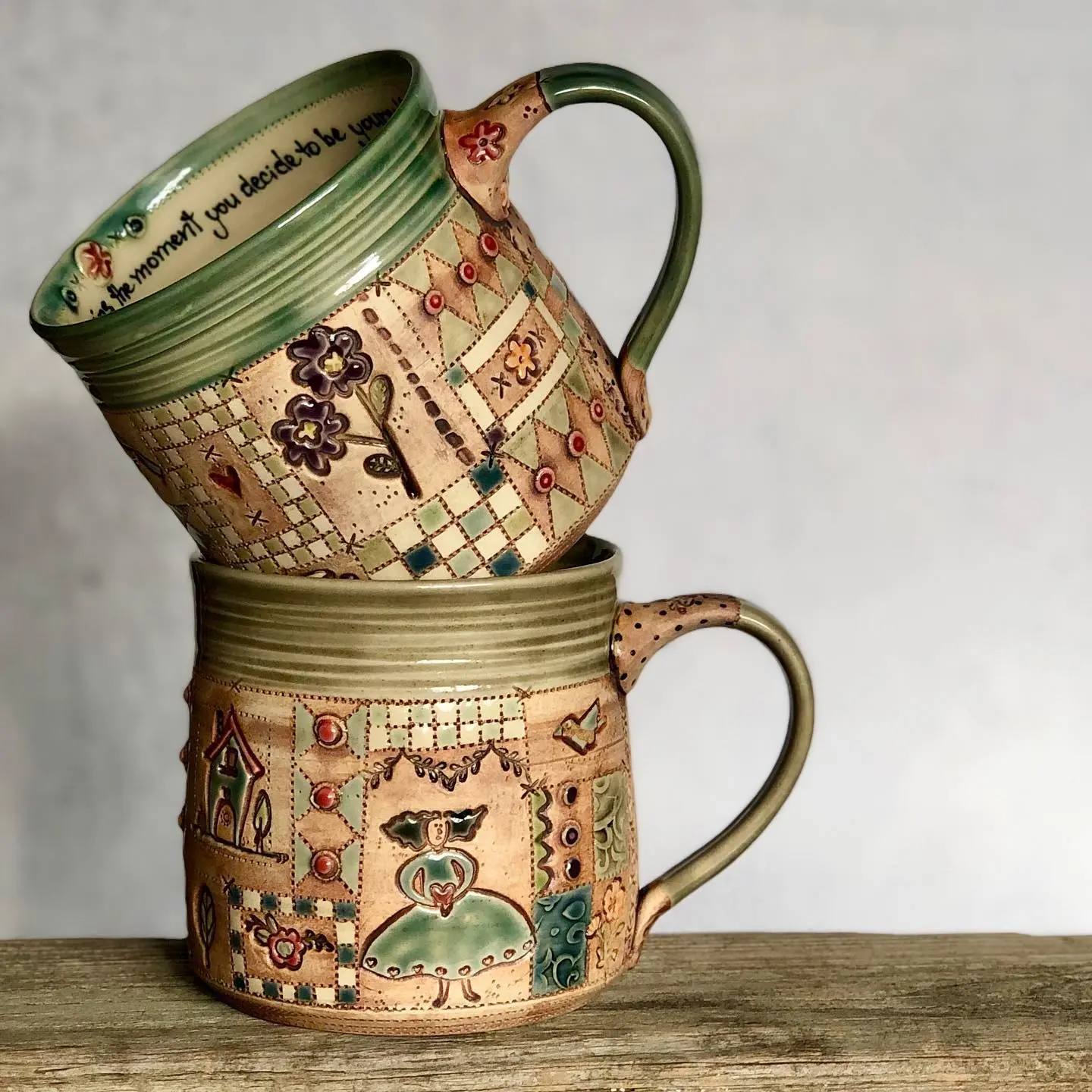 Brigitte Richard's love for ceramics started early in her life while growing up in Nürnberg, Germany. Brigitte has honed her craft and developed a unique style that sets her apart from other ceramic artists.
Brigitte's work primarily focuses on functional ceramics, with each piece carefully crafted using wheel throwing techniques and detailed with embossing and stamping. Her colorful patterns and whimsical detailing are what make her pieces stand out. Whether it's a mug, vase, or bowl, each of Brigitte's creations has a distinct character and personality.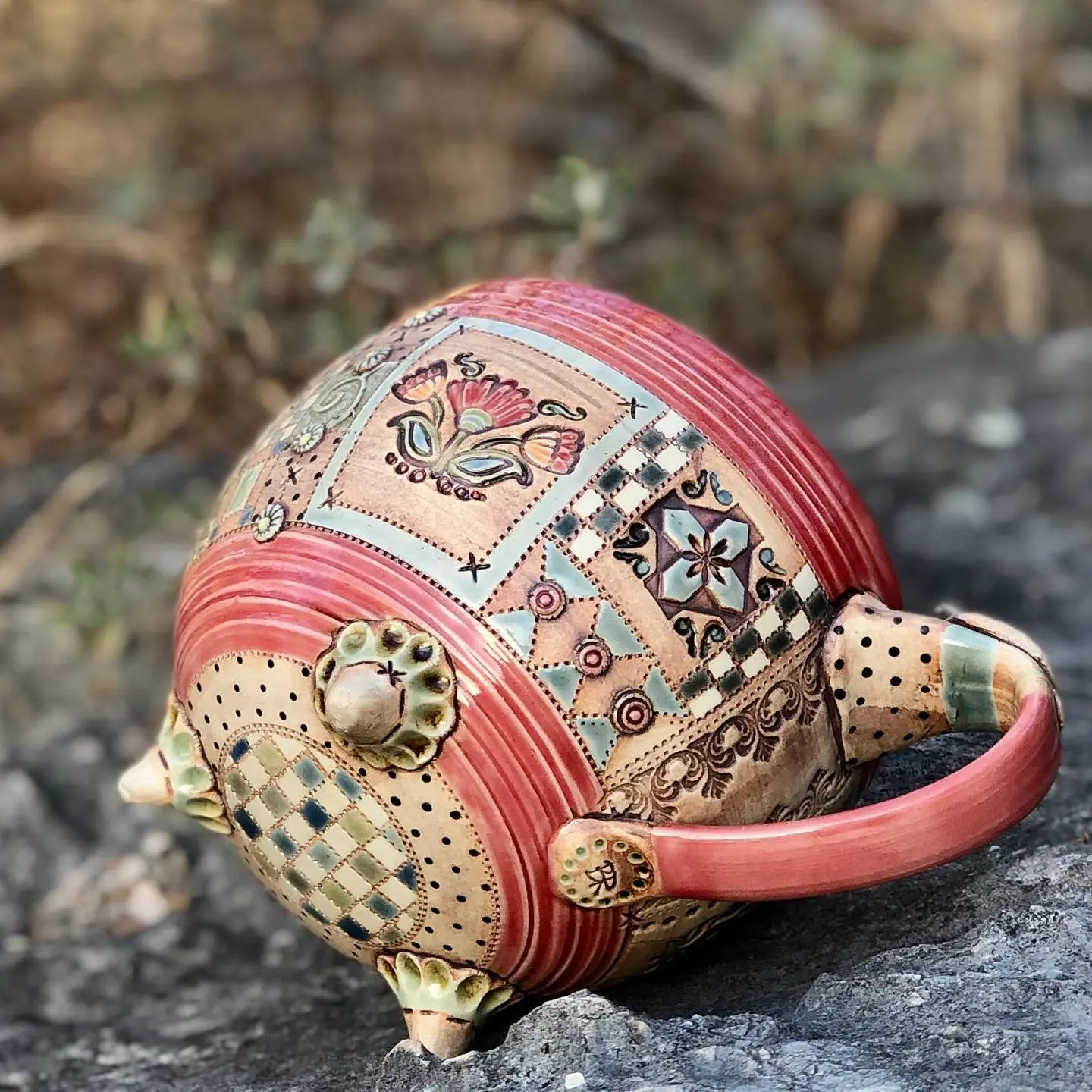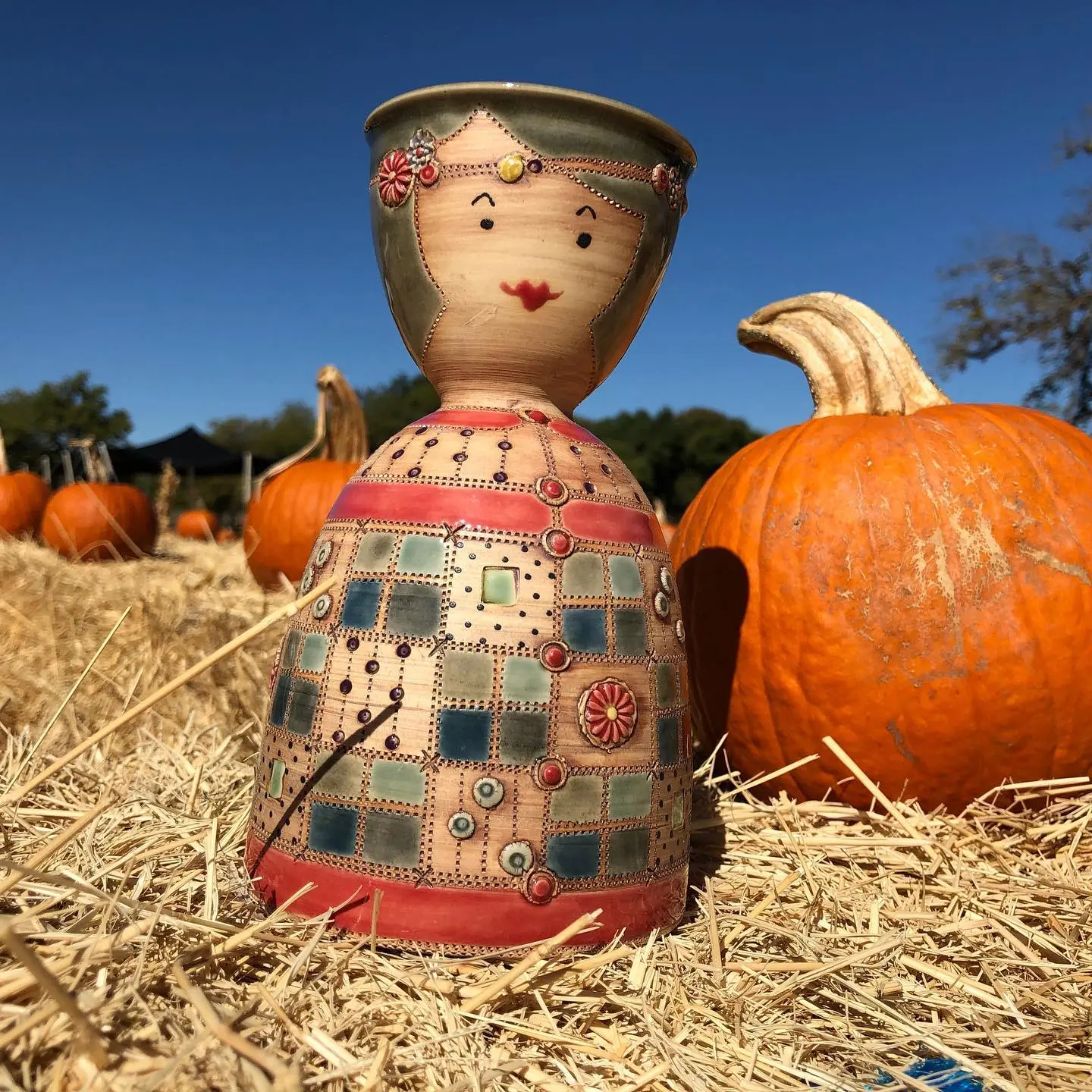 In addition to creating functional ceramics, Brigitte also creates one-of-a-kind pieces, including sculptures and installations. Her work has been exhibited in numerous galleries and museums throughout the United States and Europe. Brigitte's passion for ceramics is contagious, and she regularly teaches classes and workshops, sharing her knowledge and love for the craft with others.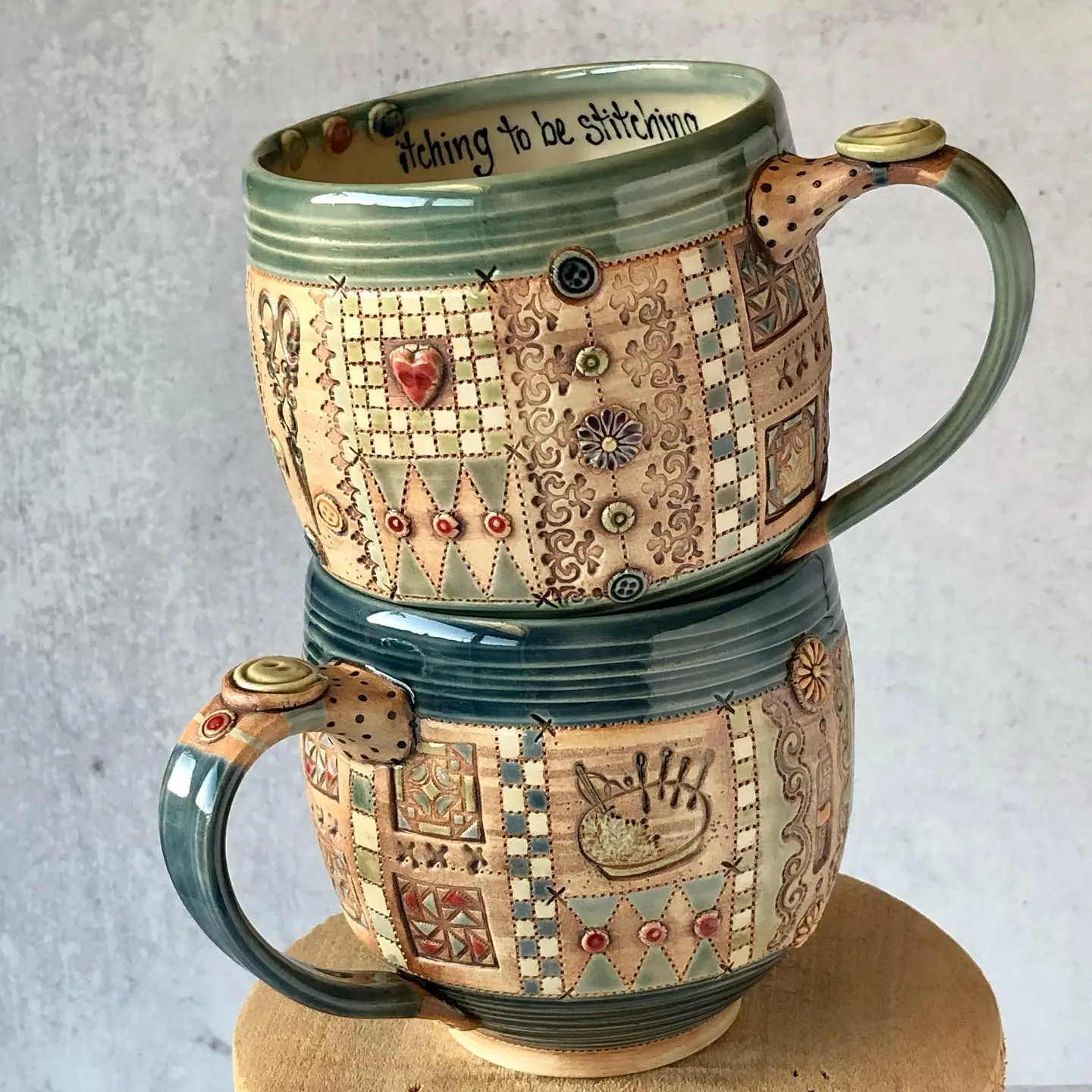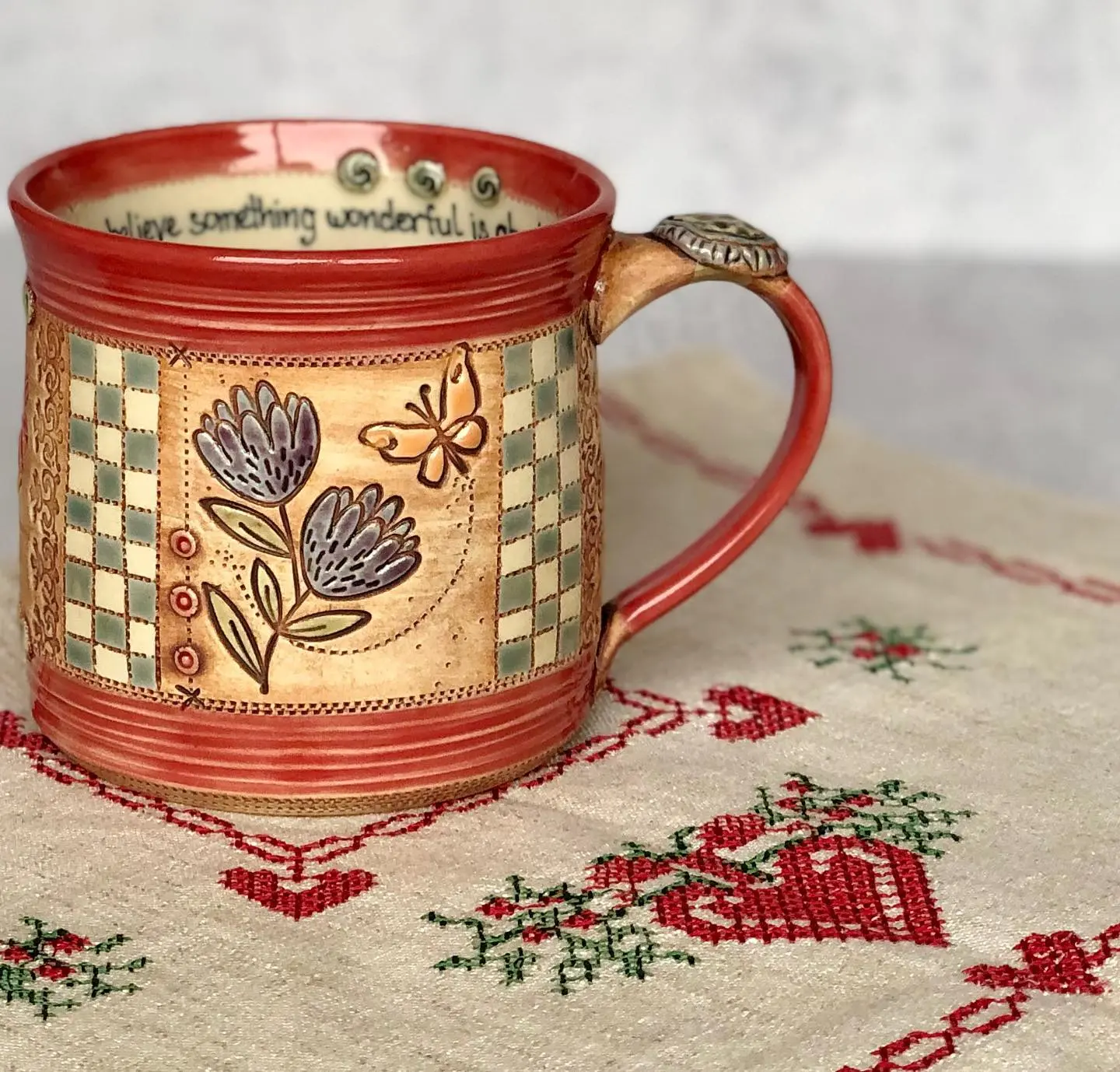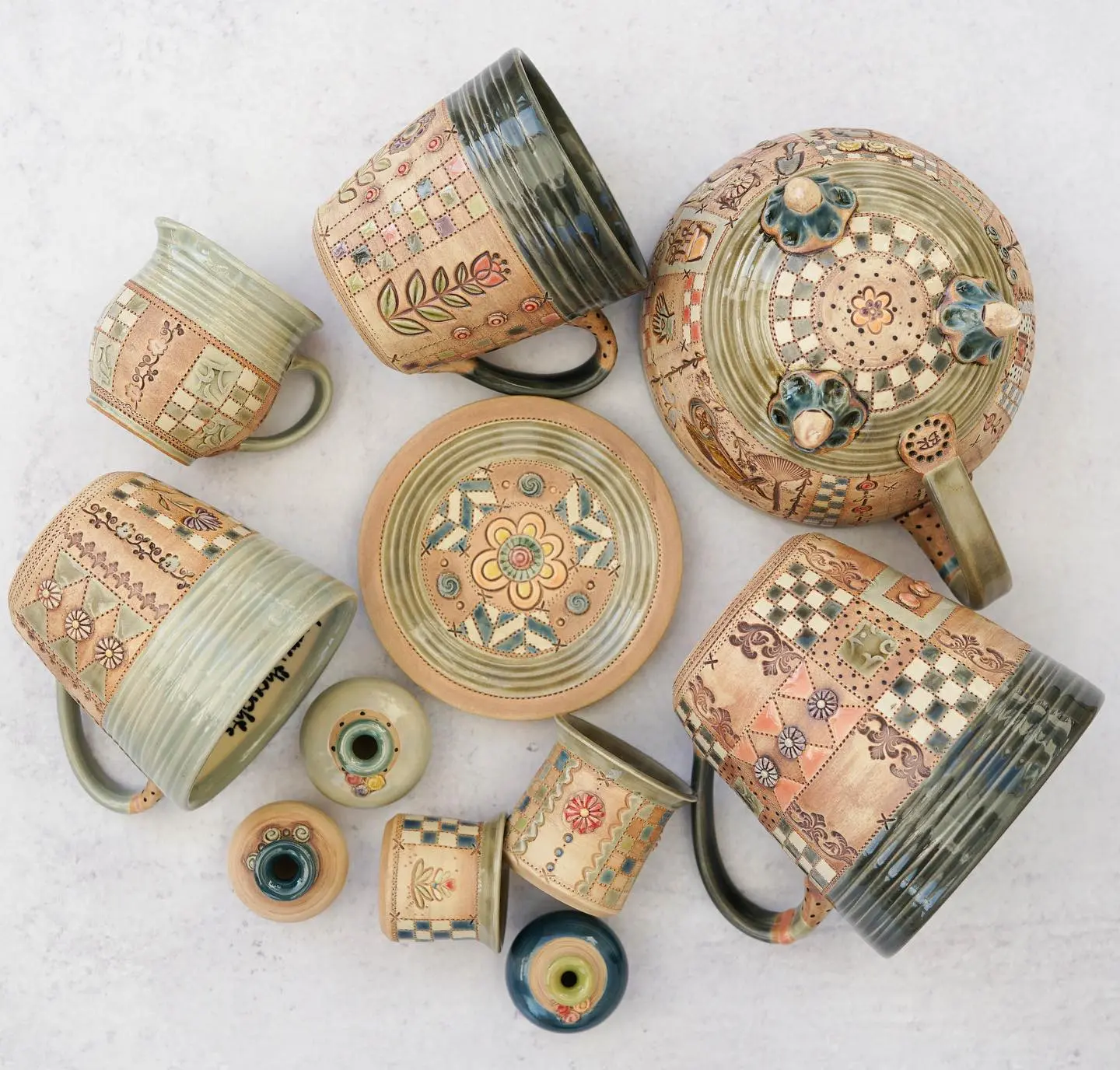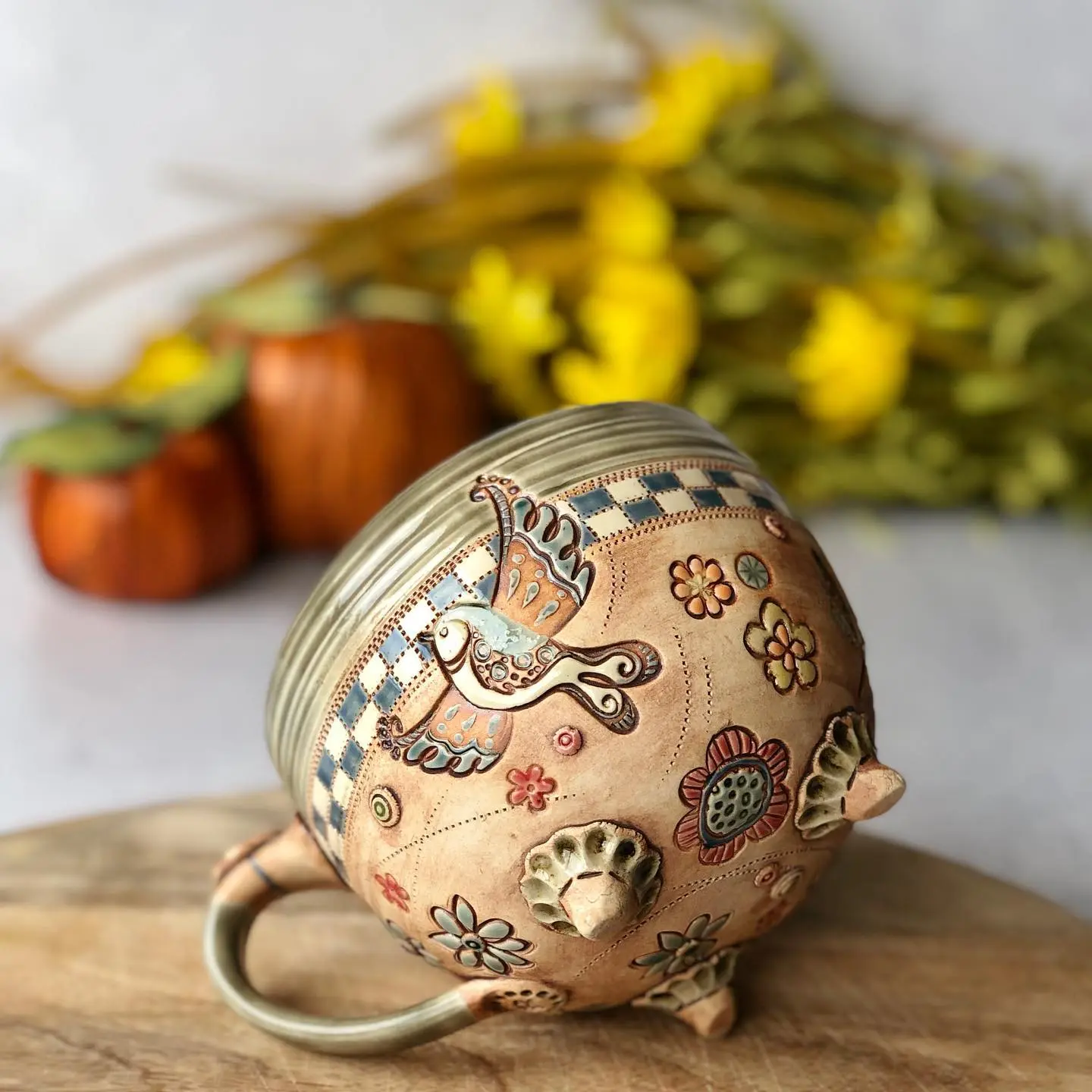 One of the most striking aspects of Brigitte's work is her use of color and pattern. Her pieces are adorned with intricate designs that are both whimsical and sophisticated. From vibrant floral patterns to intricate geometric shapes, her work is a testament to her skill as an artist and her passion for the craft of ceramics.
Each piece is carefully crafted and detailed, making them truly one-of-a-kind. Her pieces are instantly recognizable and highly sought after by collectors and enthusiasts alike.
Brigitte's love continues to push boundaries in the ceramics world, experimenting with new techniques and materials to create fresh and exciting designs.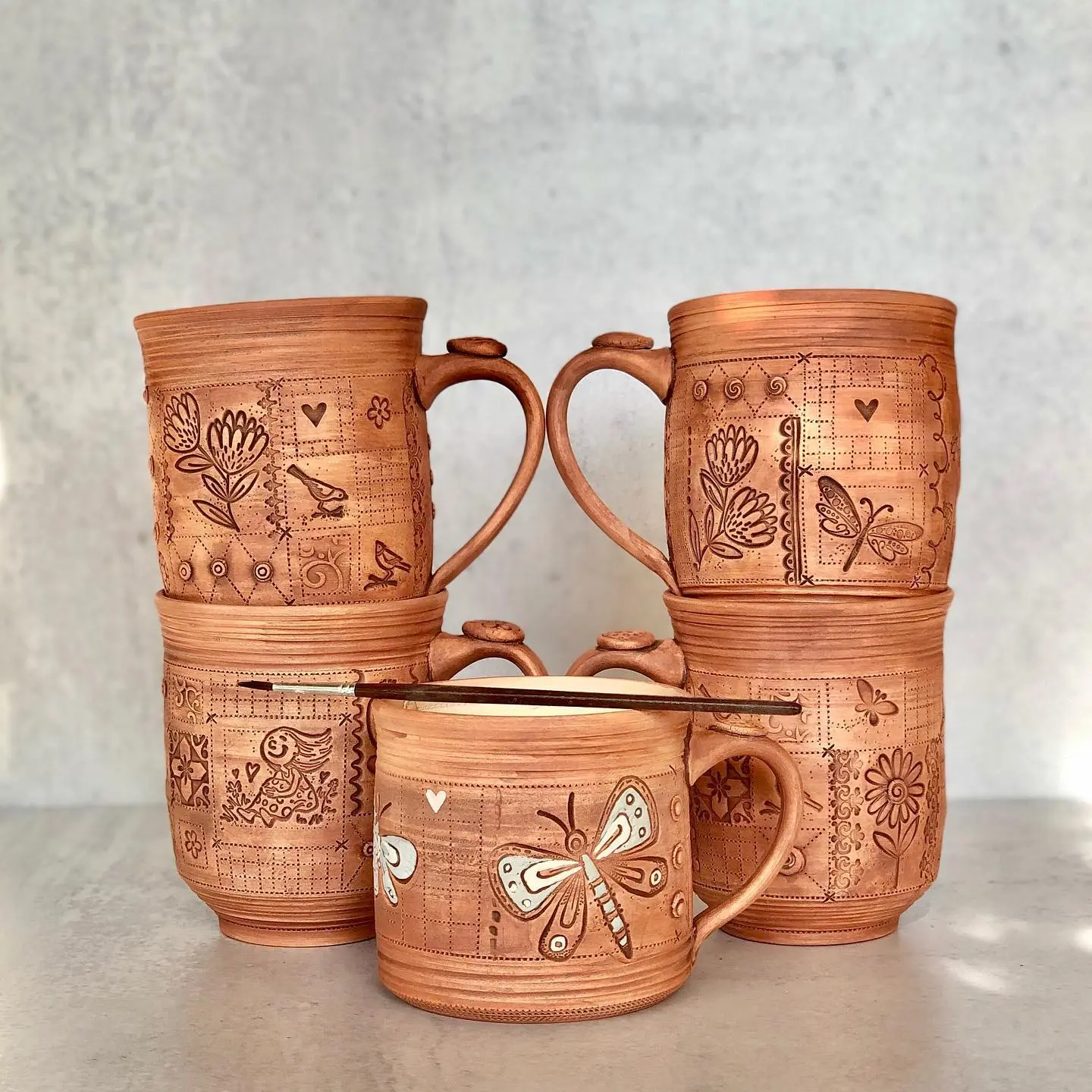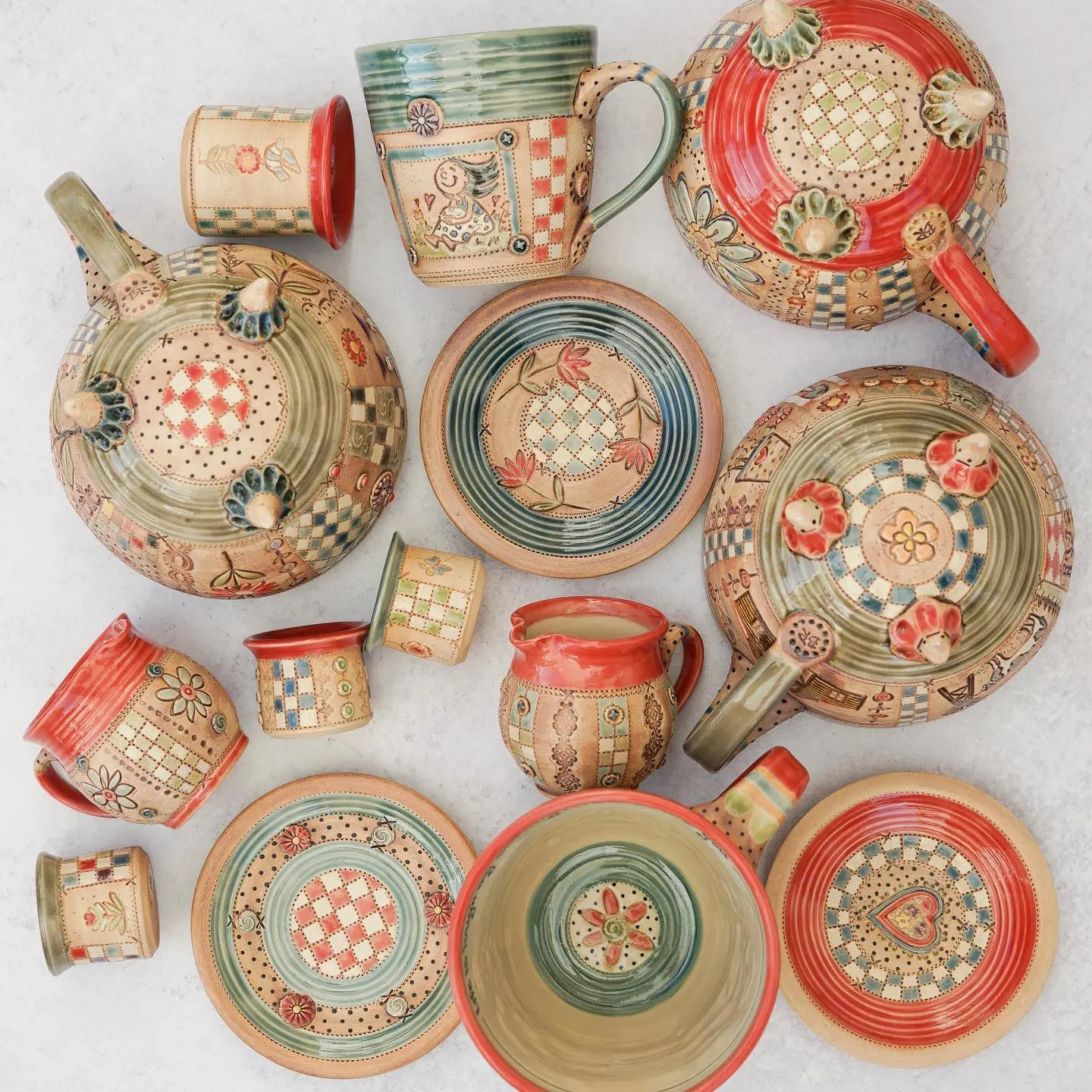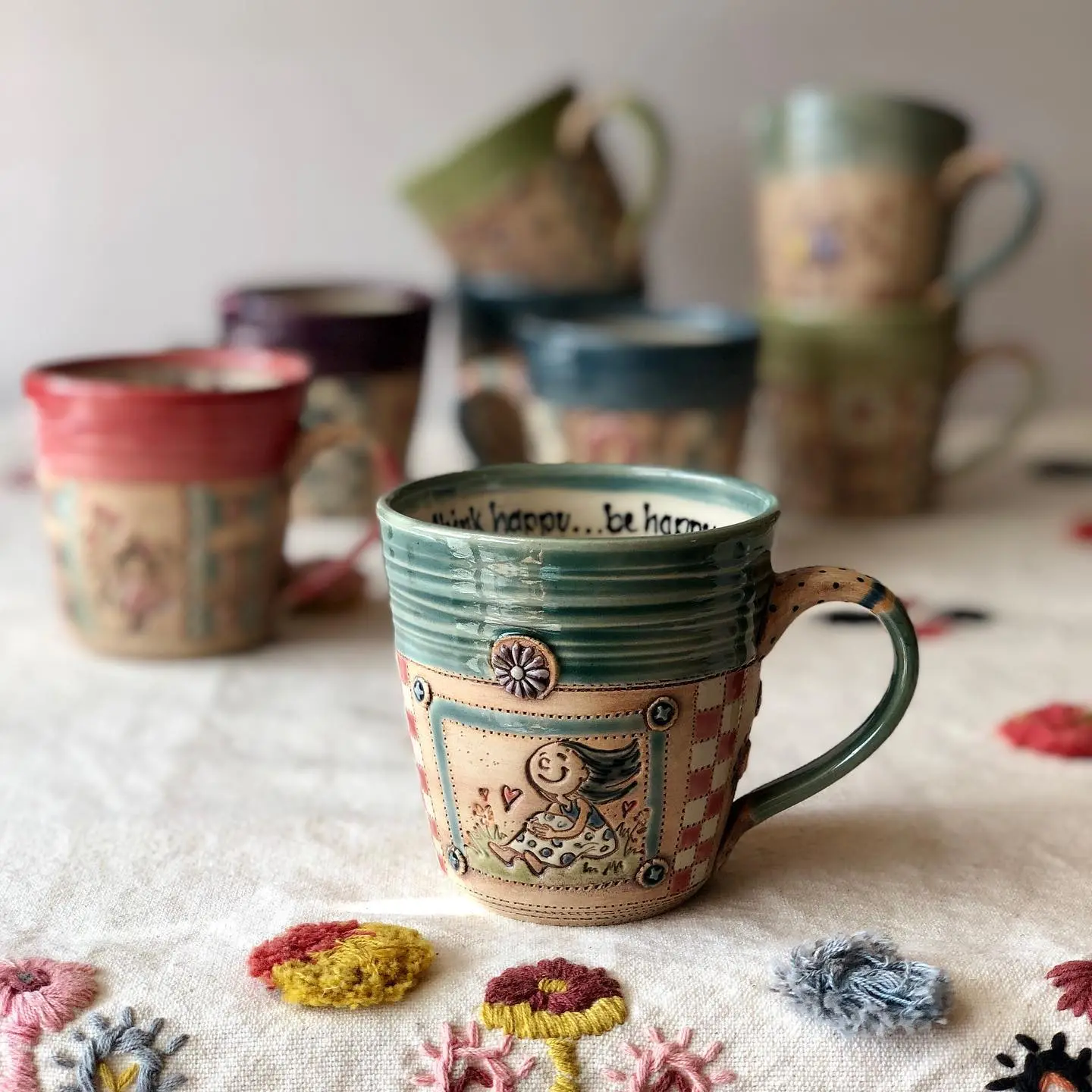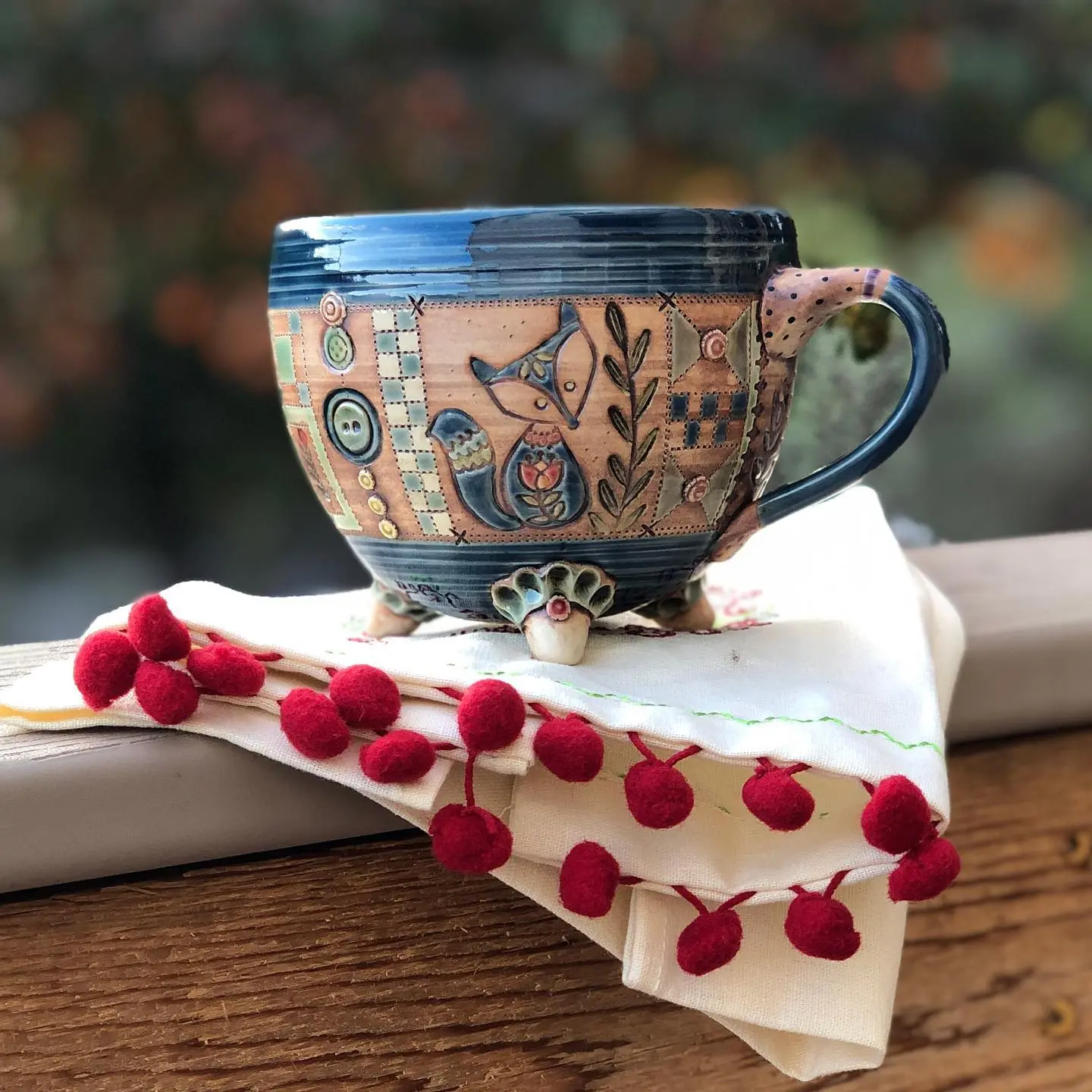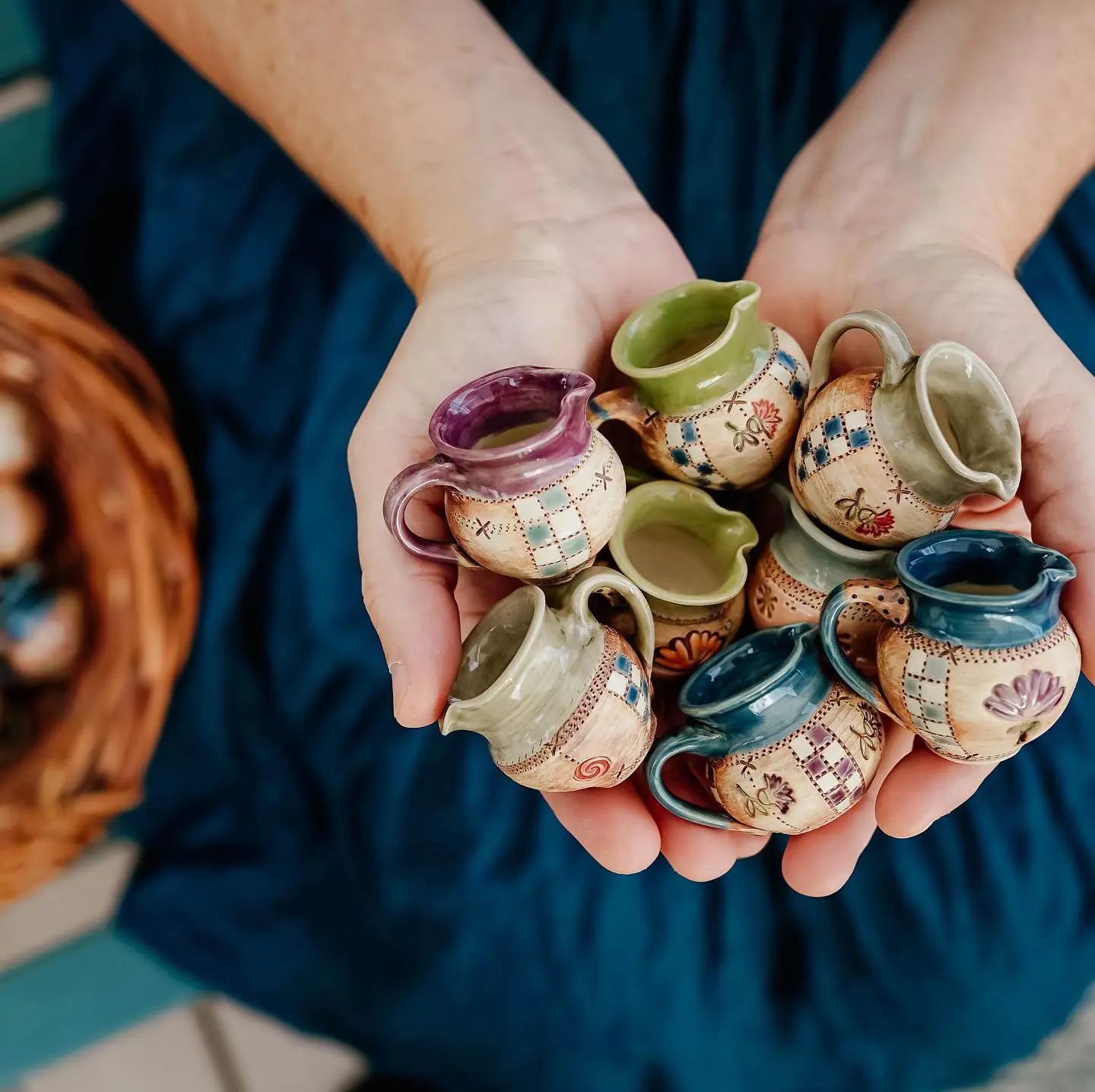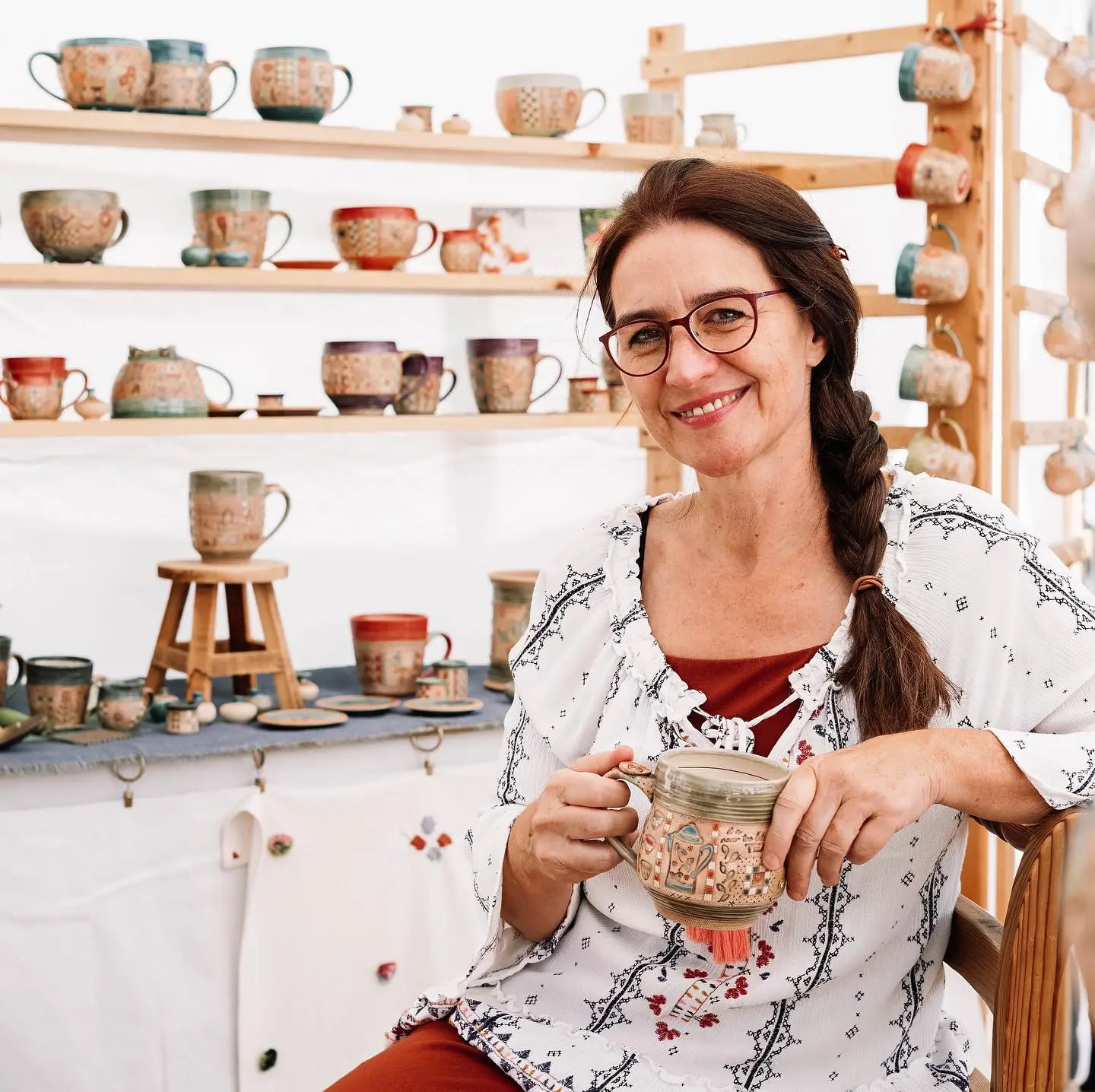 Share this article on your social networks and join our community of needlework lovers!
It's easy - just click one of the icons below:
---
---